Hi, my name is Helen Scally, I live in West Yorkshire and I have 3 children; my eldest, Kian (17) has PKU and my other 2 children Erin (15) & Nate (8) are non-PKU. I work part time in a school as a Special Educational Needs Administrator and I am also the Mental Health and Wellbeing Lead for 11 Primary and Secondary academies.
Our First NSPKU Conference
When Kian was just under a year old, we attended our first NSPKU conference in Hinckley, Leicestershire and I can honestly say that it was one of the best things I've ever done. I'm the kind of person that needs to gather information and research something as much as possible as I cope better if I feel I'm well informed. So, on the day that we got the phone call telling us that Kian had Phenylketonuria (I never thought I'd be able to say that word never mind spell it!) I instantly googled it (when I say instantly I mean it took around 10 minutes for my PC to boot up then another 10 minutes for the dial up internet to kick in!) and the results that came back were absolutely devastating. The main thing I remember seeing was 'brain damage' and no matter what the doctor said to us the following day in hospital I couldn't get over the fear that my first-born child was never going to lead a 'normal' life. Going to that first conference was the first time that I'd seen other children and adults that had PKU and they were happy and healthy, and it was absolutely amazing. It was also at this conference that I met Helen, another PKU mum, who had a girl who is the same age as Kian. We hit it off immediately and she has been my friend, confidant and shoulder to cry on ever since. Helen had another child (who also has PKU) at the same time as I had Erin, so our kids have all grown up together and the bond that they have is lovely to see. I have felt extremely lucky to have Helen over all these years. We share baking disasters, we moan at each other when we've spent hours making something that our kids then don't like and she gets it when I ring her upset when the 'mother's guilt' is taking over (this might not be something that everyone feels but I have this guilt that raises it's ugly head whenever we are doing anything food orientated and Helen gets it too).
Starting the Yorkshire PKU Support Group
A few years later I, Helen, and a few other people who had children who attended the clinic at Bradford St Luke's hospital were approached by our dietitian to see if we were interested in starting a support group. One of the members had already organised a few charity events for the NSPKU so we took his lead and planned our first event, which was a Family Fun Day that we held in a pub beer garden in Bradford. We had the financial support from the low protein food companies and the reps all came along to support us. It was a very successful day and the start of the Yorkshire PKU Support Group. Over the years we have held many successful events from Christmas parties to summer fun days, and even had a big circus themed event one year. The children always enjoy themselves and it's great for them to spend a day surrounded by other children with PKU and to have the opportunity to try lots of low protein foods that the reps would bring along. For me though, the highlight was always meeting new families who had recently had a child diagnosed with PKU. They always had the same questions that I remember asking others when Kian was little, and I loved being able to set their minds at ease a little.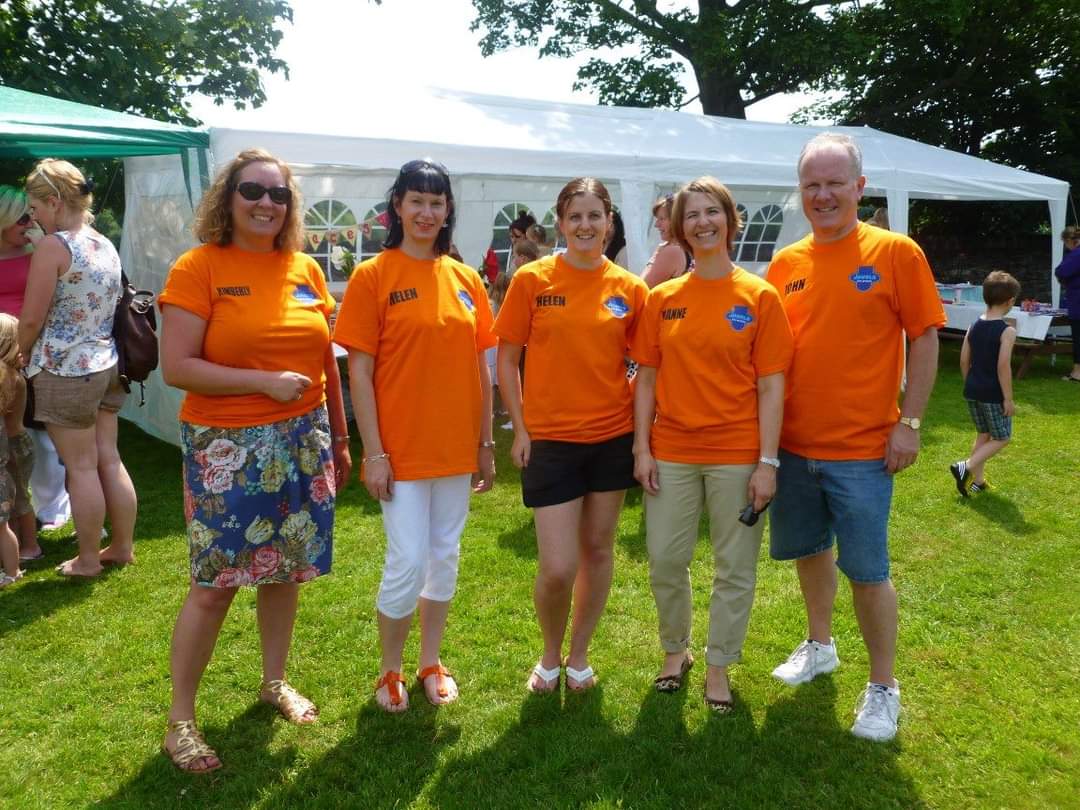 Social Media PKU Support Groups
I think that social media has had a big role to play in providing support for families. Not all families are lucky enough to live close to another person with PKU and I've met people before at events, who have never even met another person with PKU. This can make you feel very isolated and the support groups on Facebook have been instrumental in helping people to connect with others. They are also a fantastic resource when it comes to new products that can be found in the supermarkets, changes in protein values of everyday foods, new recipe ideas that people have come across that are suitable for a low protein diet or which bread maker to buy. The groups definitely don't replace the advice and expertise of our dietitians but allow us to feel like part of a bigger community. I would definitely recommend joining some of the groups, if you haven't already.